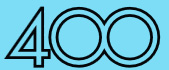 Monovarietal, 100% Nocellara of the Belice. It is the celebration of four centuries from the foundation of Mirabella Imbaccari's territories. Harvested in the first ten days of October, the oil is limpid with green reflections. On the nose it has an intense aroma of artichokes, green tomatoes, broad beans and basil. The taste is delicate with slight and balanced sensations of pleasant spicy with a slightly bitter finish. Ideal for first courses, main courses of meat, mixed salads.
Data Sheet
400  MONOCULTIVAR

Brand: Imbaccari 400
Company: Frantoi Berretta
Production area: Mirabella Imbaccari (CT) – Sicily, (Italy)
Cultivar: 100% Nocellara del Belice.
Harvest period: First week of October.
Harvesting technique: By hand.
Crushing: Hammers.
Extraction plant: Continuous cold cycle (<27 °).
Surrender: For 100 kg of olives lt. 11 of oil produced.
Storage: In stainless steel silos in complete absence of oxygen.
Decanting: Natural.
Acidity: Expressed in free oleic acid <0.2.
Nutritional values per 14 ml tablespoon = 13.5 g:
Total fat 13.5 g, Protein <0.1 g, Cholesterol <0.06 mg.
Chemical / physical characteristics:
Compliant with the production specification pursuant to EEC regulation no. 2568/91 and subsequent amendments and additions.
Organoleptic characteristics:
Product of the highest level which has a clear yellow color with green reflections, the scent is complex and elegant, with ample notes of artichokes, tones of green tomato, with hints of broad beans, lettuce and basil. The taste is pleasant spicy scent prevails, with a pleasantly bitter finish. This oil interprets this variety in a unique way with a very personal touch, which softens its smell and flavor.





Discover all the models of packs and gift boxes, a fine selection of oil present in the Berretta references. Consult our guides and the technical data sheet .
Contrada Ferriante s.n. Mirabella Imbaccari, CT  95040