A family history, a history of Sicily made of simple ingredients
An ideal place pervaded by an intangible aura that has remained unchanged over the centuries, where ancient agricultural memories have been deposited in the traces of a millenary history . A tradition that has been handed down for more than three generations and which is now combined with the new technologies of Alfa Laval, a leader in the oil sector, in order to give life to an innovative and clear project that places customer needs in the foregro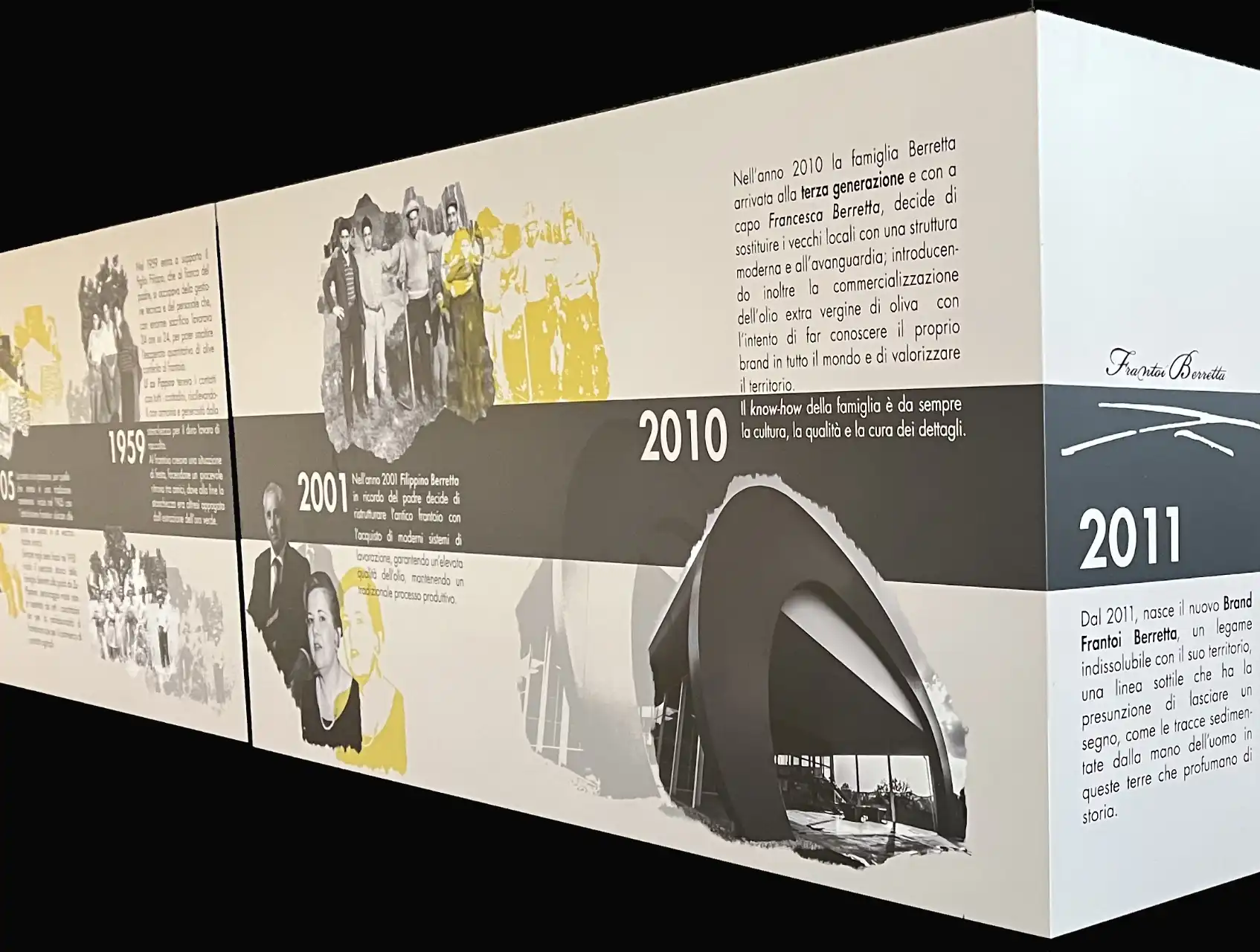 Family-run company, with a century-old olive oil tradition behind it and which has synthesized its experience in a wealth
of knowledge in the production and marketing of high quality extra virgin olive oil. Day after day, with seriousness,
competence, and passion, by investing in its human and financial resources, it has placed itself at the forefront with
the latest generation technologies. Located in the territory that goes from the Enna hills to the Eastern Iblei Mountains,
passing through the Calatino, making the town of origin "Mirabella Imbaccari" a land rich in terms of flavors and traditions,
the Frantoi Berretta oil company has created over the years unique products, from Blend to Monocultivar to Organic, managing to
dignify an extra virgin olive oil with ancient Sicilian flavors also through a fascinating packaging.
For more than a hundred years, the Frantoi Berretta company has dedicated itself with passion and extreme care to the production of prestigious qualities of oil with remarkable organoleptic properties.
The production process starts from the olive harvest, during the first ten days of October, up to the milling within the following twenty-four hours thanks to both the union of many years of tradition and of technological innovation.
We want to share the love and passion for oil, observing a sustainability policy aimed at reducing waste and safeguarding the territory.
We offer products of excellence with an unmistakable taste constant over time,
for a unique story that we tell together every day, since 1905.
Contrada Ferriante s.n. Mirabella Imbaccari, CT  95040