Awards and acknowledgments
our awards
The search for quality in our company has always been the main objective. Frantoi Berretta has been participating for years and successfully in the most prestigious national and international competitions; here is a selection.
xxxi golden lion 2022
We are pleased to announce that the MACCARìSI oil has officially entered the Leone selection, the selection of the best extra virgin olive oils in the world.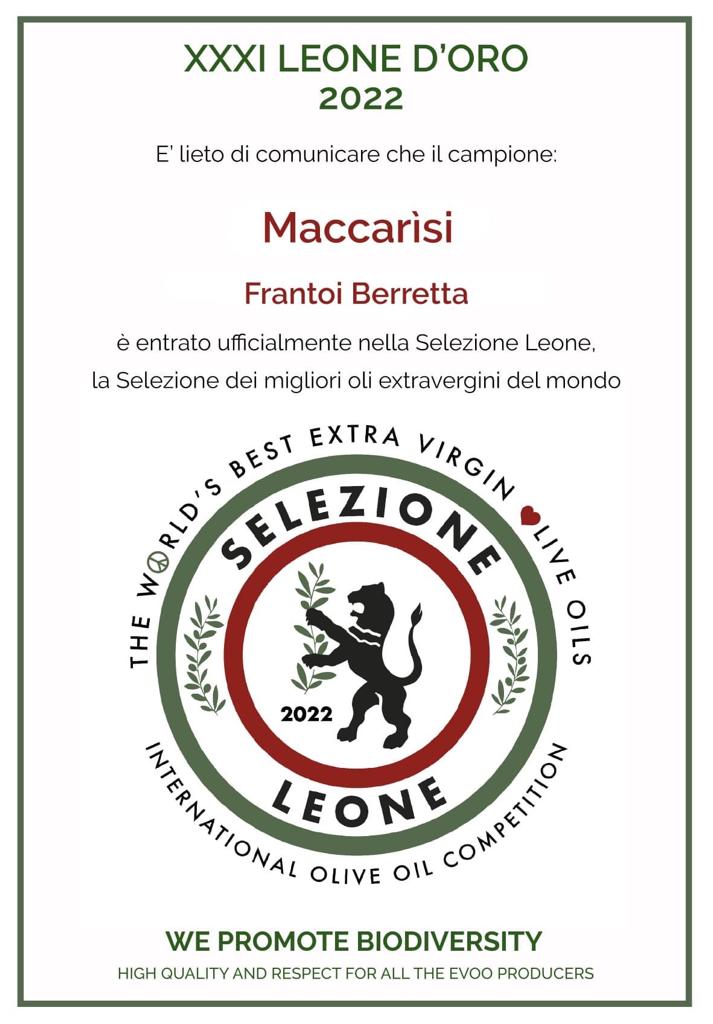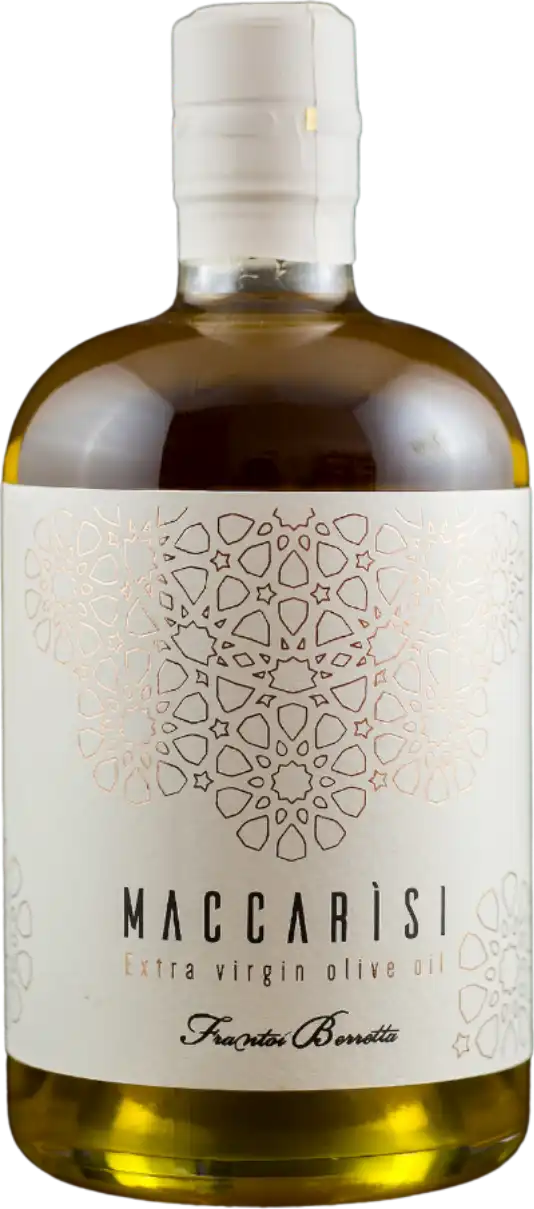 awards 2018
Our Awards  2018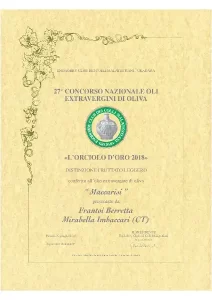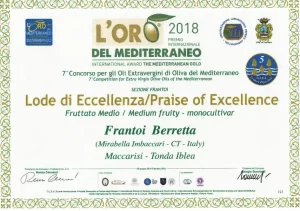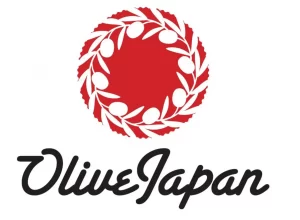 Silver Medal



awards 2022
Our Awards 2022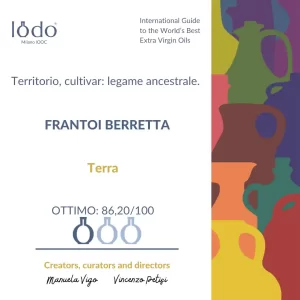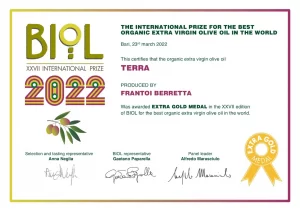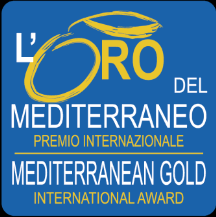 awards 2021
Our Awards 2021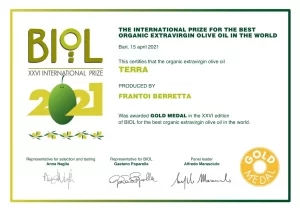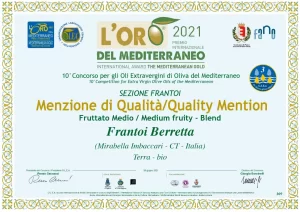 awards 2018
Our Awards 2018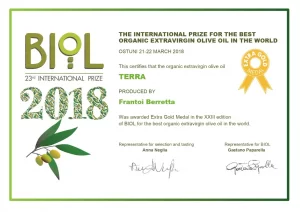 awards 2017
Our Awards 2017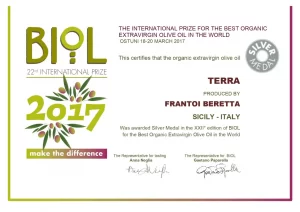 awards 2016
Our Awards 2016


awards 2021
Our Awards 2021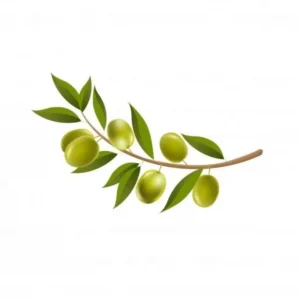 Ramoscello D'oro Premio  Eccellenza

awards 2018
Our Awards  2018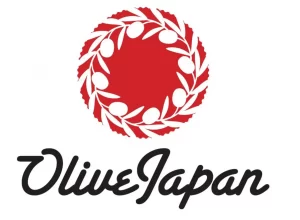 Silver medal

awards 2013
Our Awards  2013

Menzione di merito 4 gocce
– Oro dei due mari attestato di qualità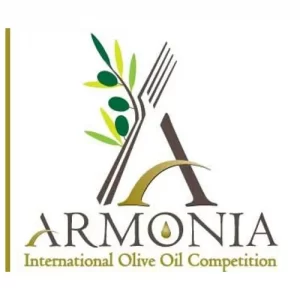 awards 2012
Our Awards 2012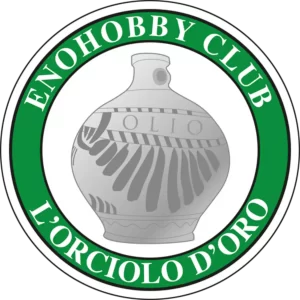 Premio Distinzione

awards 2011
Our Awards 2011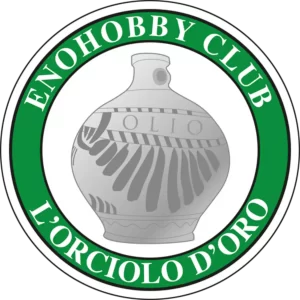 Premio Distinzione

Menzione di qualità 3 gocce

awards 2010
Our Awards 2010
Oro Giallo 1° classificato


awards 2021
Our Awards 2021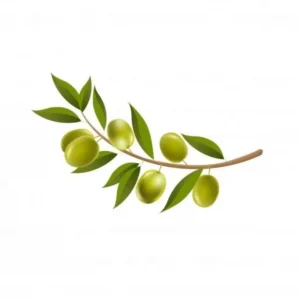 awards 2018
Our Awards 2018
1° Classificato

awards 2017
Our Awards 2017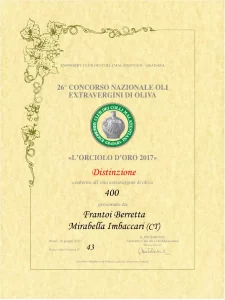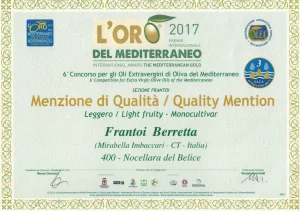 awards 2016
Our Awards  2016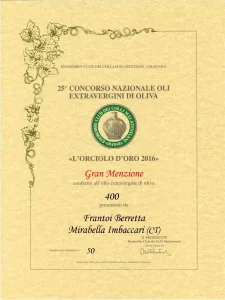 awards 2014
Our Awards 2014
Contrada Ferriante s.n. Mirabella Imbaccari, CT  95040