show room

Frantoi Berretta Show room is a real and welcoming environment, an exclusive place where the spotlight is turned on a single protagonist: OIL
The Frantoi Berretta Show Room is a place dedicated to the meetings, tasting and presentation of Oils. Set up in a minimal and modern style, while respecting the use of ecological materials such as wood and paper, in order to make you enjoy our products in an environment that lives up to our high-quality standards. A place where our passion takes shape and the oil can talk about itself!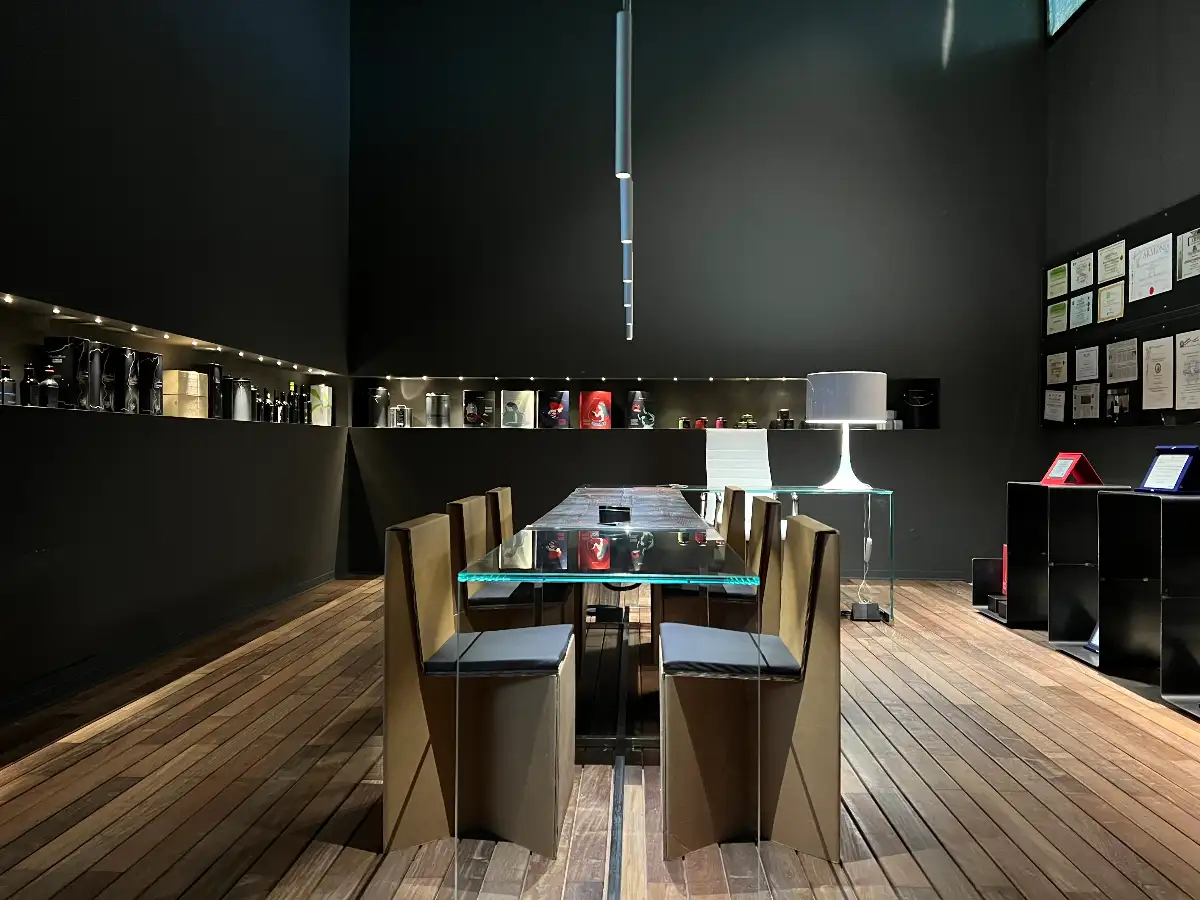 Hospitality  and Territory

The Show Room is carefully tended down to the smallest detail for a friendly and familiar welcome: a business card that best tells our story.
Awards and acknowledgments
Contrada Ferriante s.n. Mirabella Imbaccari, CT  95040