Robust oil with persistent bittemess and balanced spiciness, rich in polyphenols and with particular argonoleptic characteristics that make it an oil with a unique and typically Sicilian taste. The harvest is carried out in early October by olives with early ripening and this gives the oil structure and complexity that will persist throughout the year, on the palate seduces with intense aromas of green tomatoes and rosemary, is green in color.
DATA sHEET
MACCARISI BLEND FAVOLOSA E GIULIA

Brand: Maccarisi Blend Favolosa e Giulia
Company: Frantoi Berretta
Production area: Mirabella Imbaccari (CT) – Sicily, (Italy)
Cultivar:  100% Favolosa-fs17
Harvest period: October.
Harvesting technique: By hand.
Crushing: Hammers.
Extraction plant: Continuous cold cycle (<27 °).
Surrender: For 100 kg of olives lt. 17 of oil produced.
Storage: In stainless steel silos in complete absence of oxygen.
Decanting: Natural.
Acidity: Expressed in free oleic acid <0.3.
Nutritional values per 14 ml tablespoon = 13.5 g:
Total fat 13.5 g, Protein <0.1 g, Cholesterol <0.06 mg.
Chemical / physical characteristics:
Compliant with the production specification pursuant to EEC regulation no. 2568/91 and subsequent amendments and additions.
Organoleptic characteristics:
Complex and structured, the extra virgin Maccarisi extracted only from Tonda Iblea olives with early ripening and low yields. Its smell seduces with intense aromas of green tomatoes, fresh wild herbs, while the taste is fresh, bitter and spicy with great balance.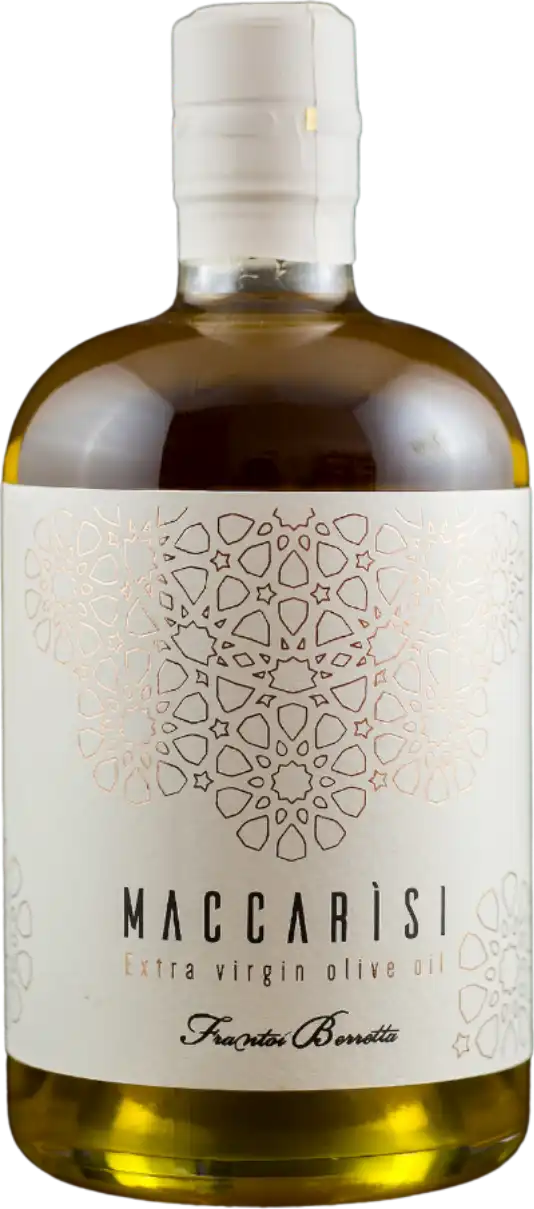 xxxi leone d'oro 2022
Siamo lieti di comunicare che il campione MACCARìSI  è entrato ufficialmente nella selezione Leone, la Selezione dei migliori extravergini del mondo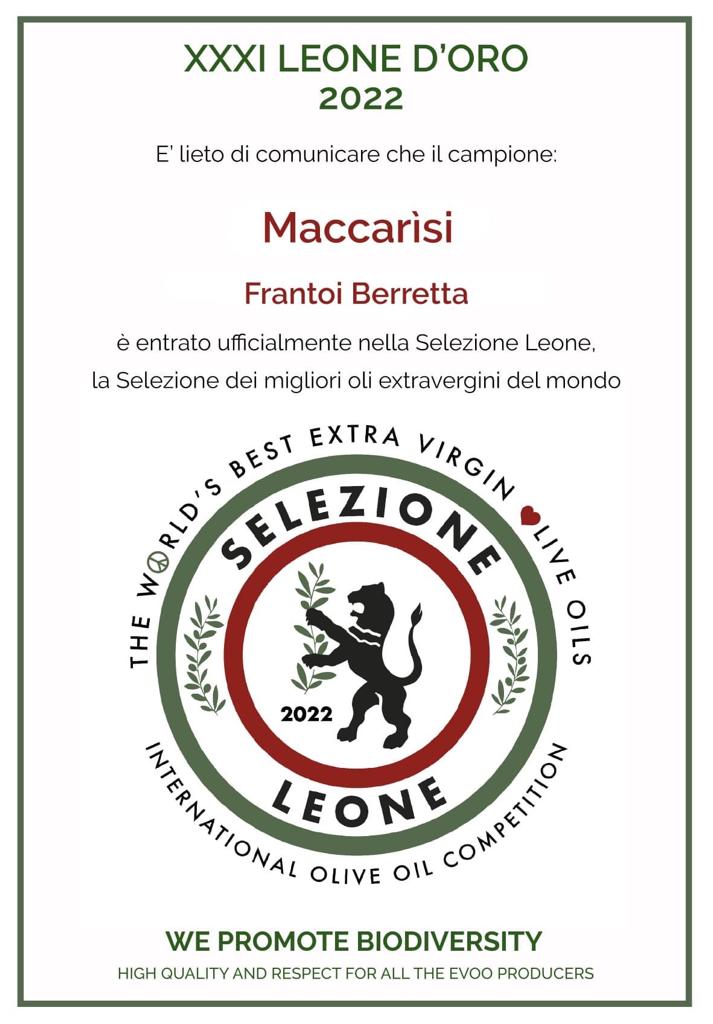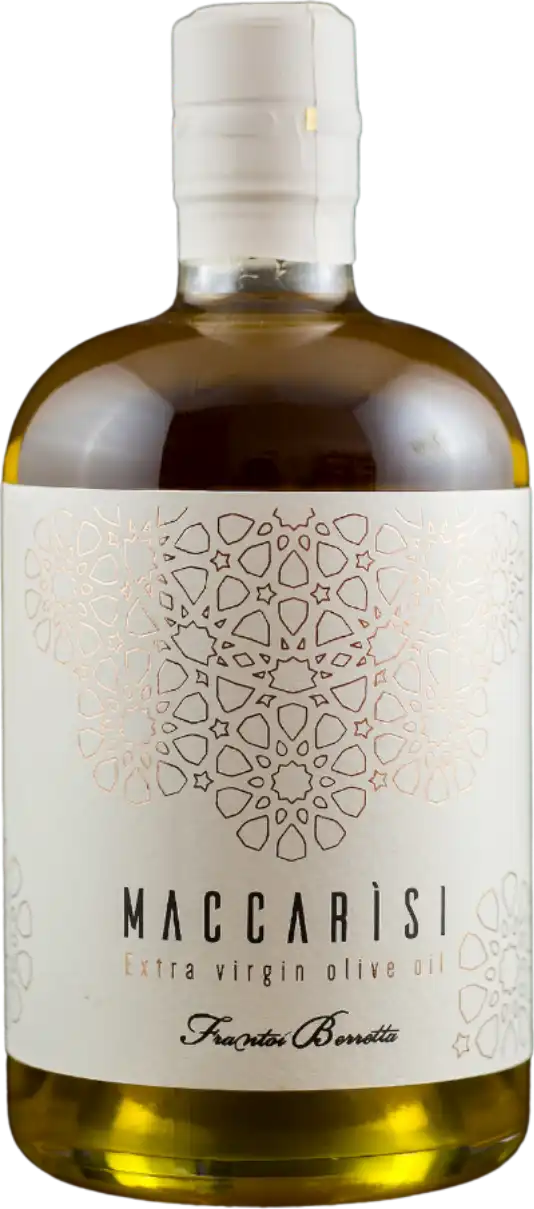 Discover all the models of packs and gift boxes, a fine selection of oil present in the Berretta references. Consult our guides and the technical data sheet .
Contrada Ferriante s.n. Mirabella Imbaccari, CT  95040